Introduction:
Thickened iron pipe, strong load-bearing force, comfortable to rely on, stable and not roll over, strong and durable, convenient to carry
Best selling brand Trustworthy

Focus on folding seat for six years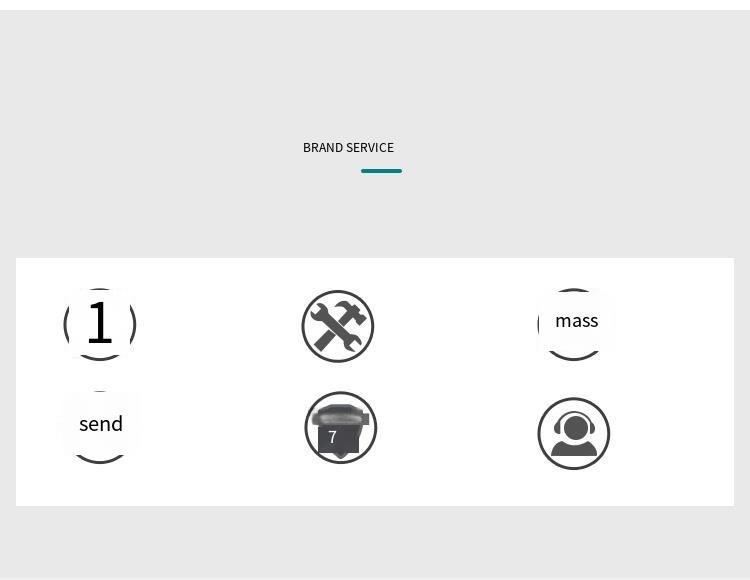 don 't worry
After sales
Worry free
Return and exchange
Delivery
Door to door
quality
guarantee
be damaged
Indemnity
1year
Warranty
Brand service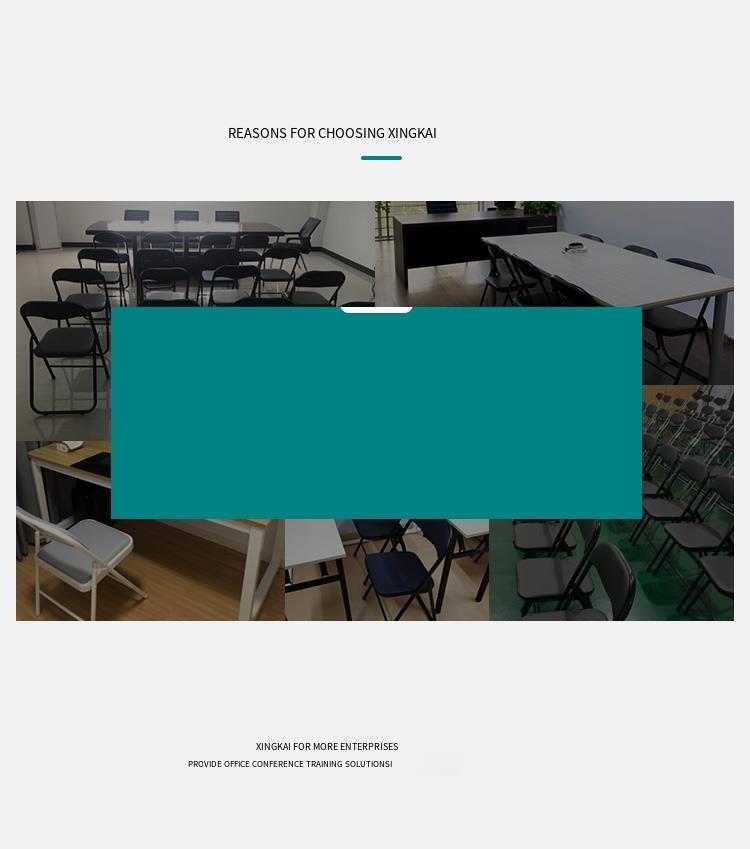 Thank some enterprises for the pictures
Provide office meeting training solutions!
For more enterprises 

Reasons for selection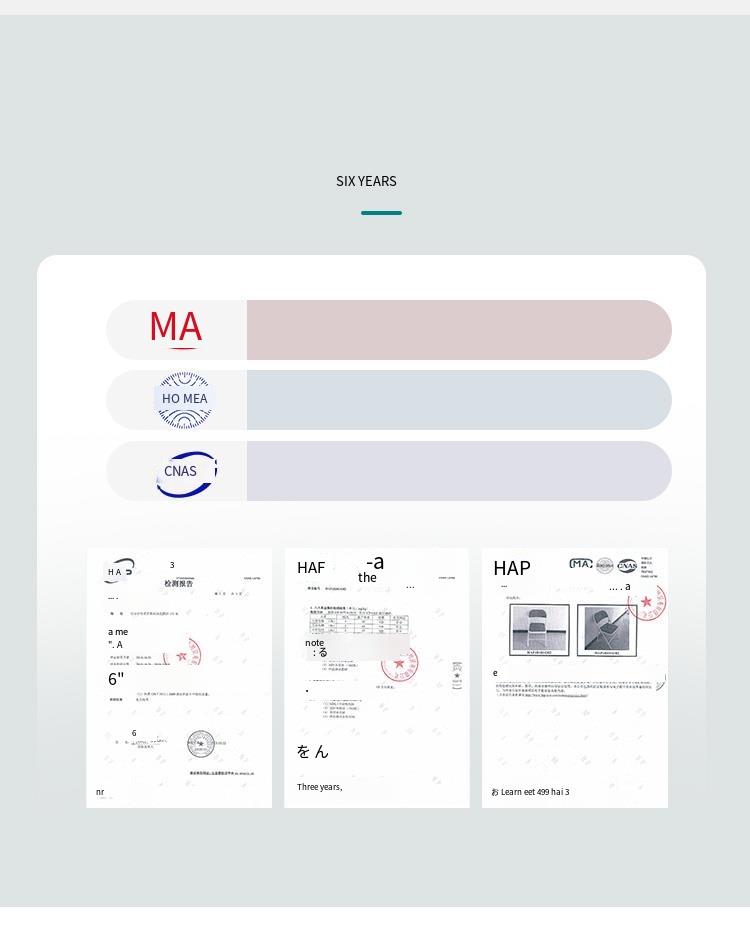 China National Accreditation Committee for conformity assessment
International mutual recognition
China Metrology Certification
sixyearStick to it qualitypromise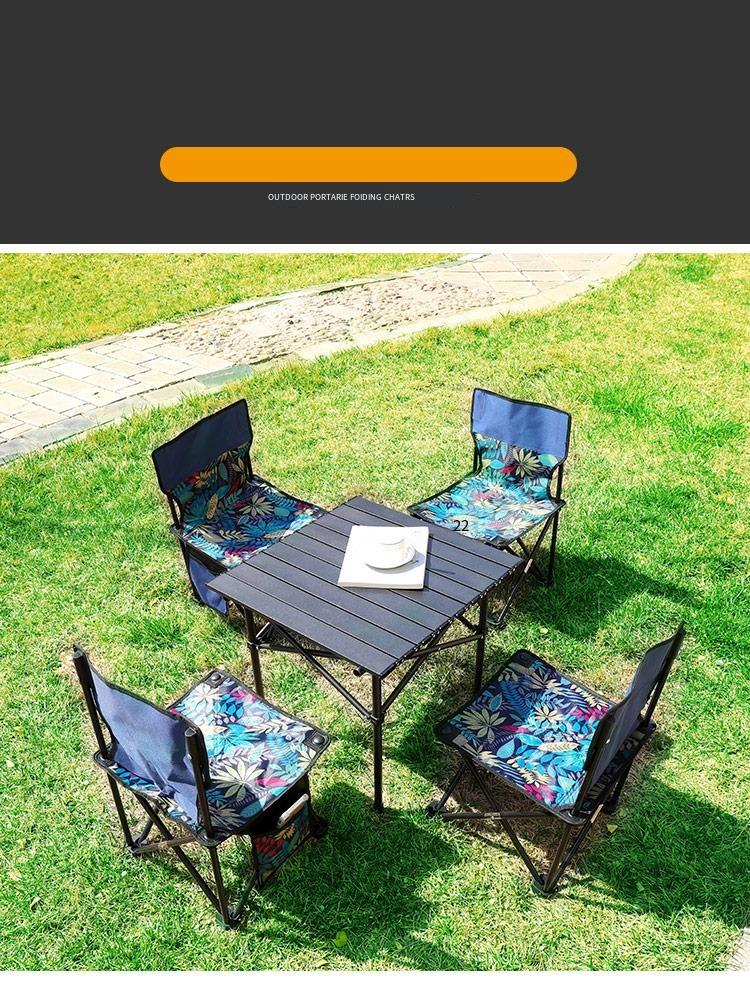 Picnics and camping|Outdoor barbecue|Self driving travel
Outdoor portable folding tables and chairs
Good companion for outdoor travel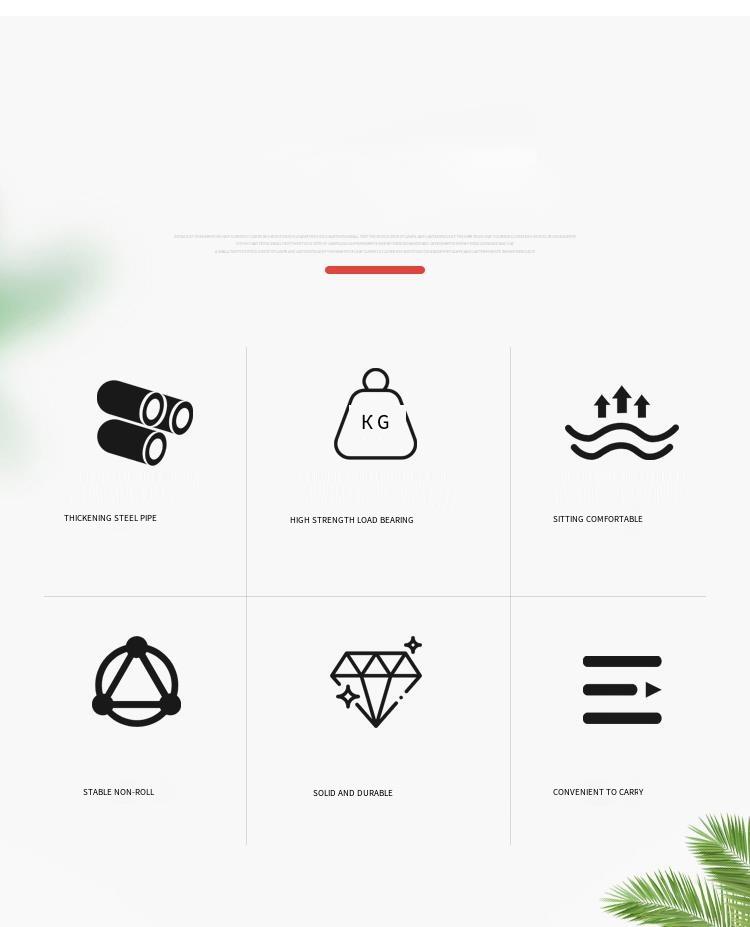 Stable without rollover
Strong and durable
Easy to carry
Comfortable dependence
Strong bearing capacity
Thickened iron pipe
Give you safe and comfortable experience
sixlargequality
Product advantages
Product Advantage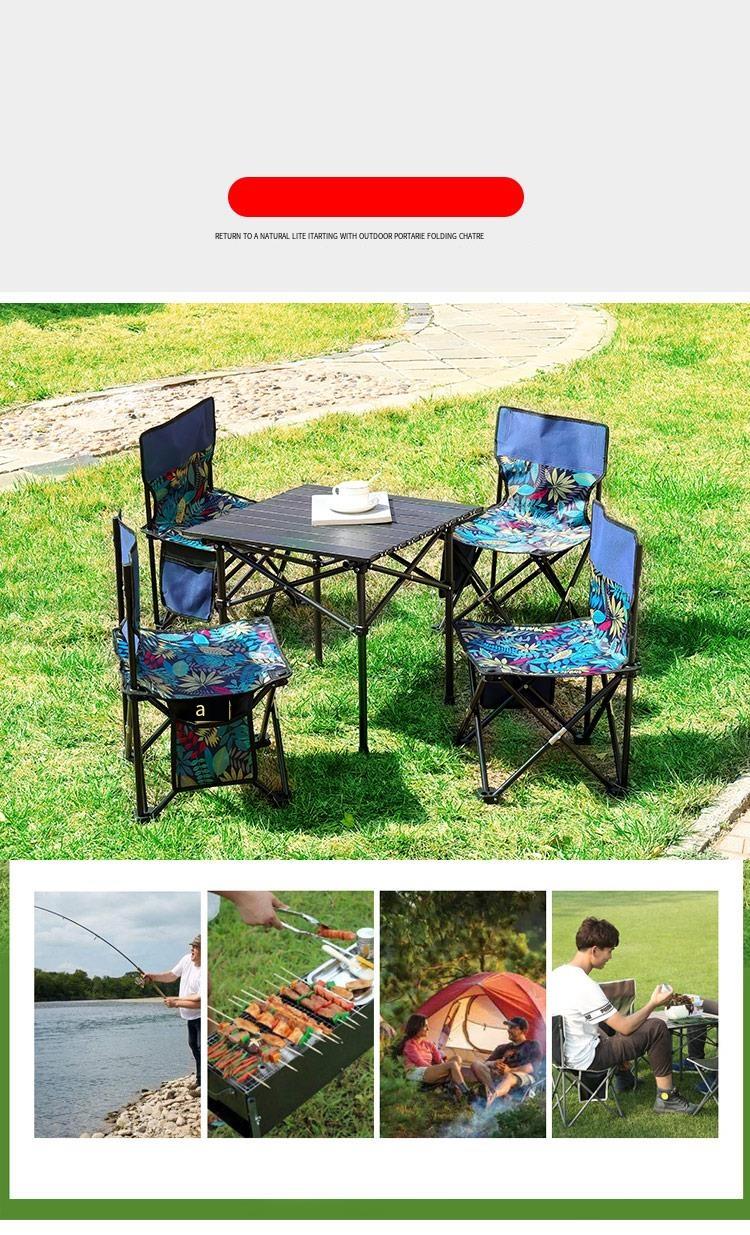 Go out and play
Outdoor camping
Field barbecue
Outdoor fishing
Wild fishing/outdoors/camping/Travel
fromoutdoorsPortable folding chair starts
Return to natural life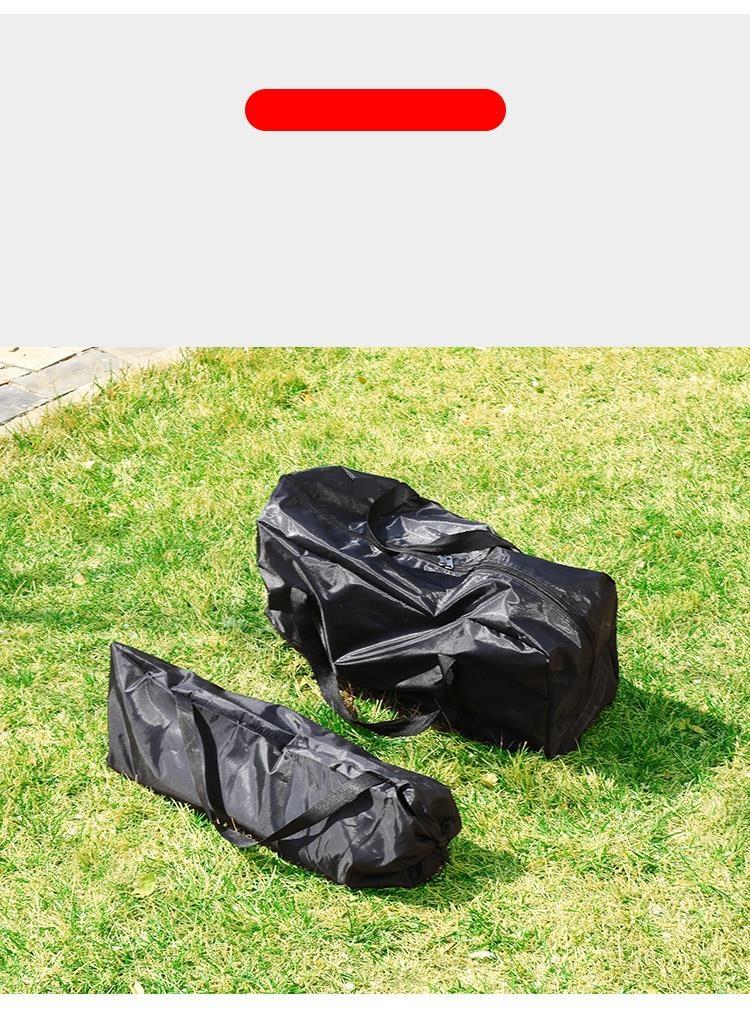 be easy to carry about
One lift and one back Immediate travel
Compact storage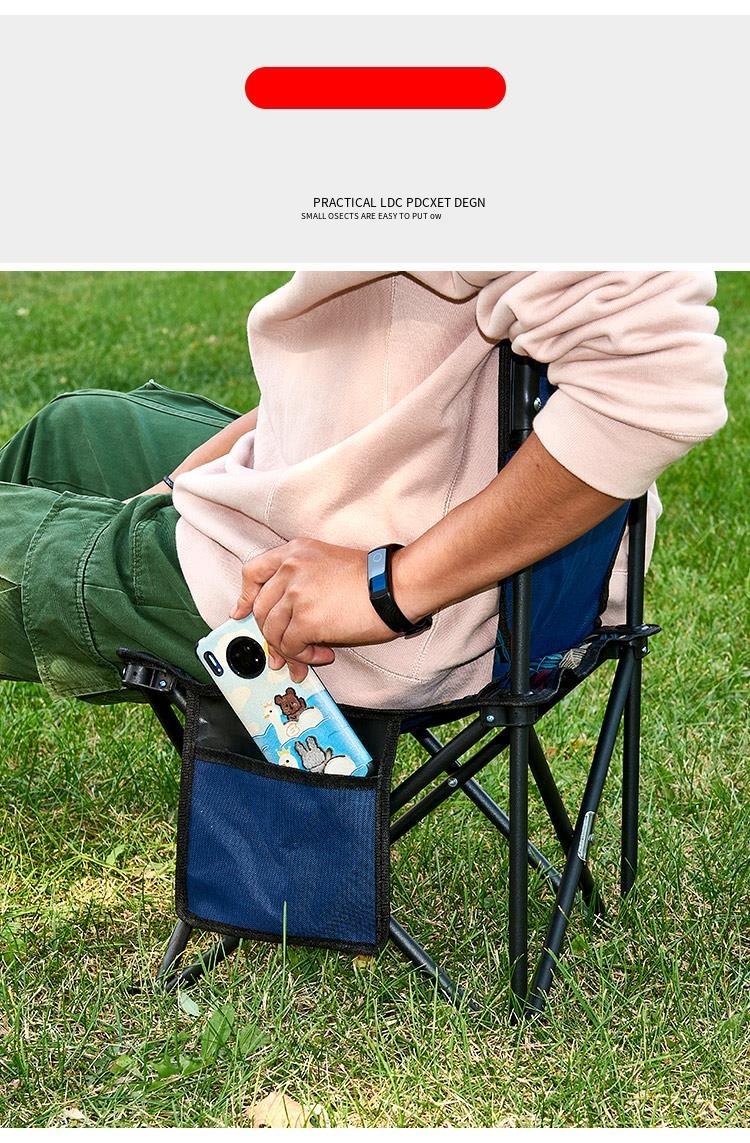 Small objects easy to put
Practical side pocket design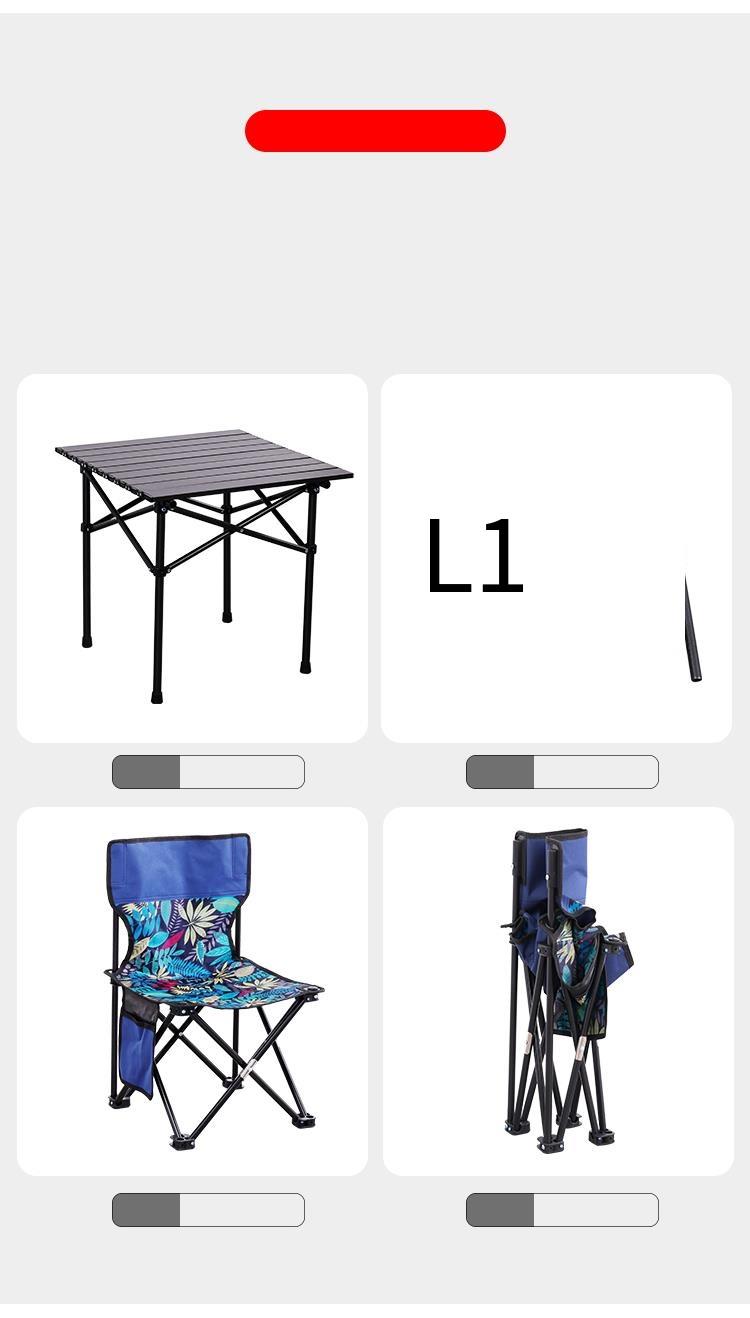 chair
chair
Table
Table
Expansion effect
Folding effect
Folding effect
Expansion effect
Operate freely
Simple installation and disassembly
Expand storage
Real environment
Material Object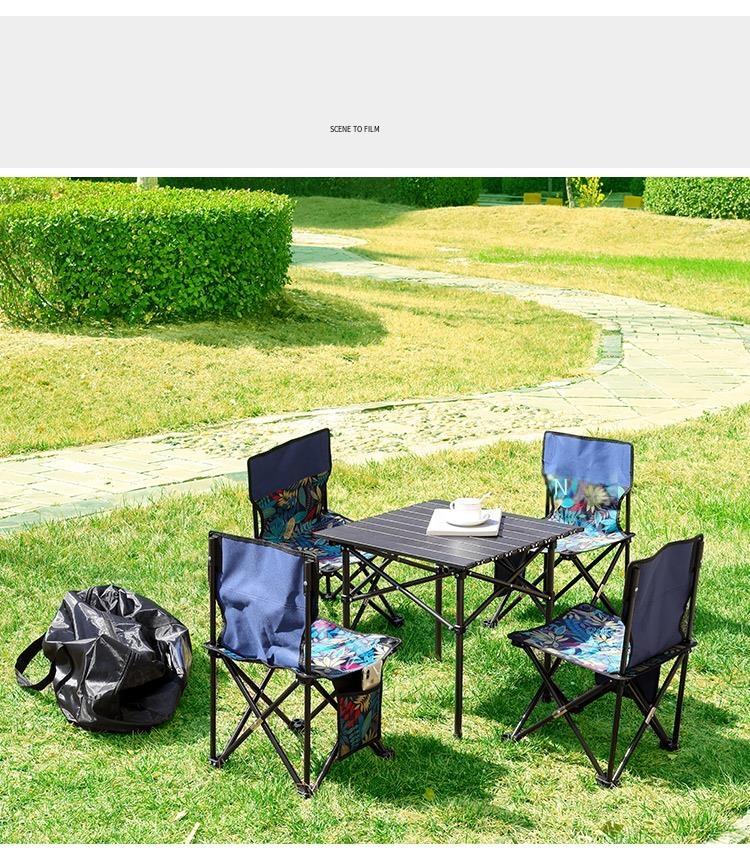 Scene shooting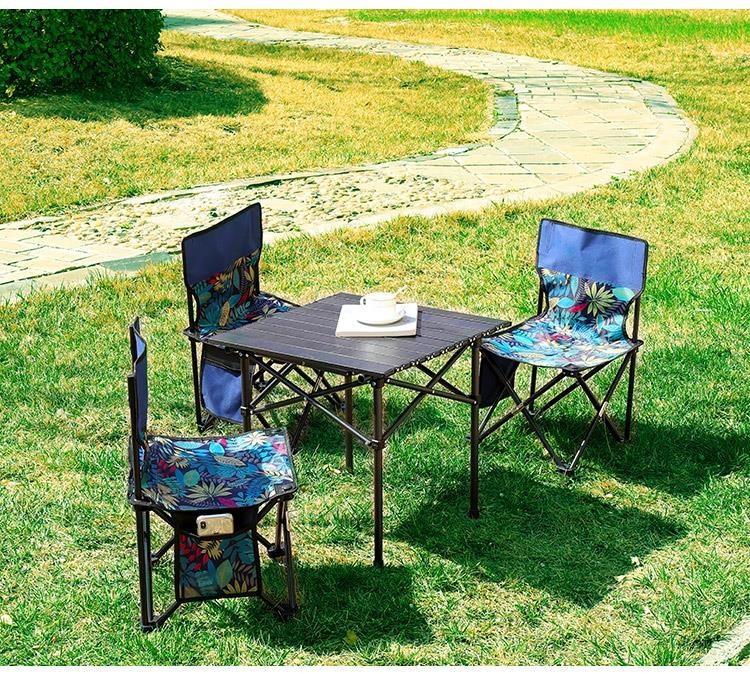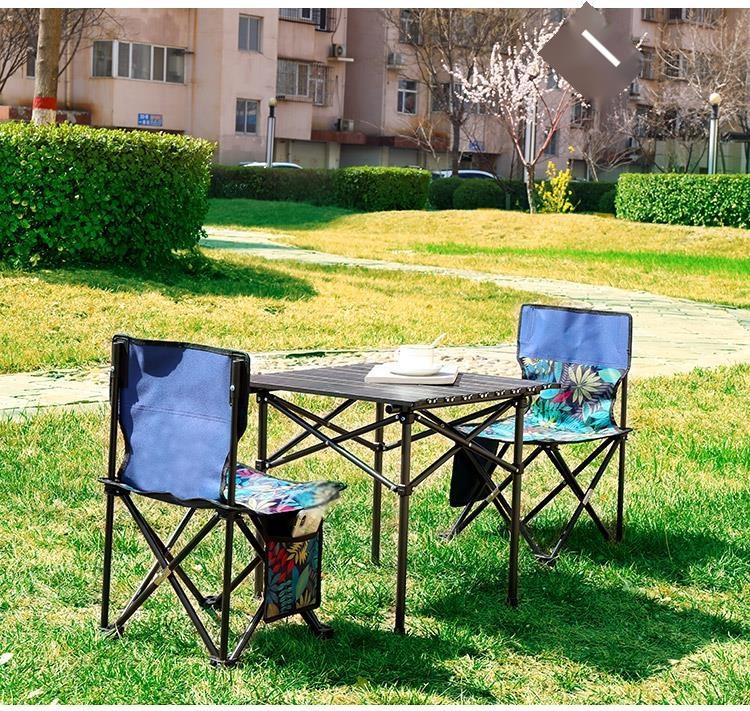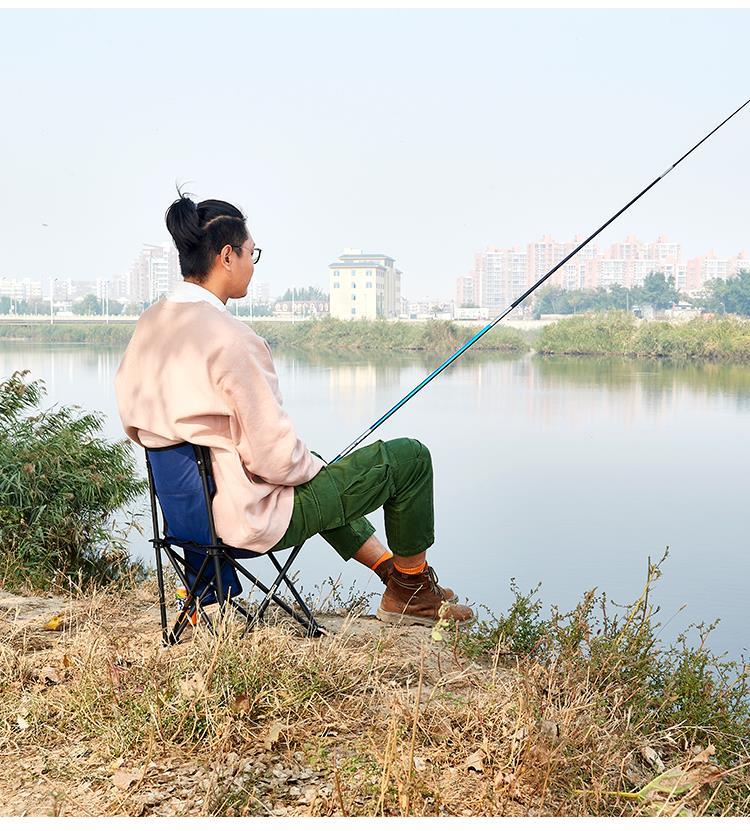 Details display
Product Details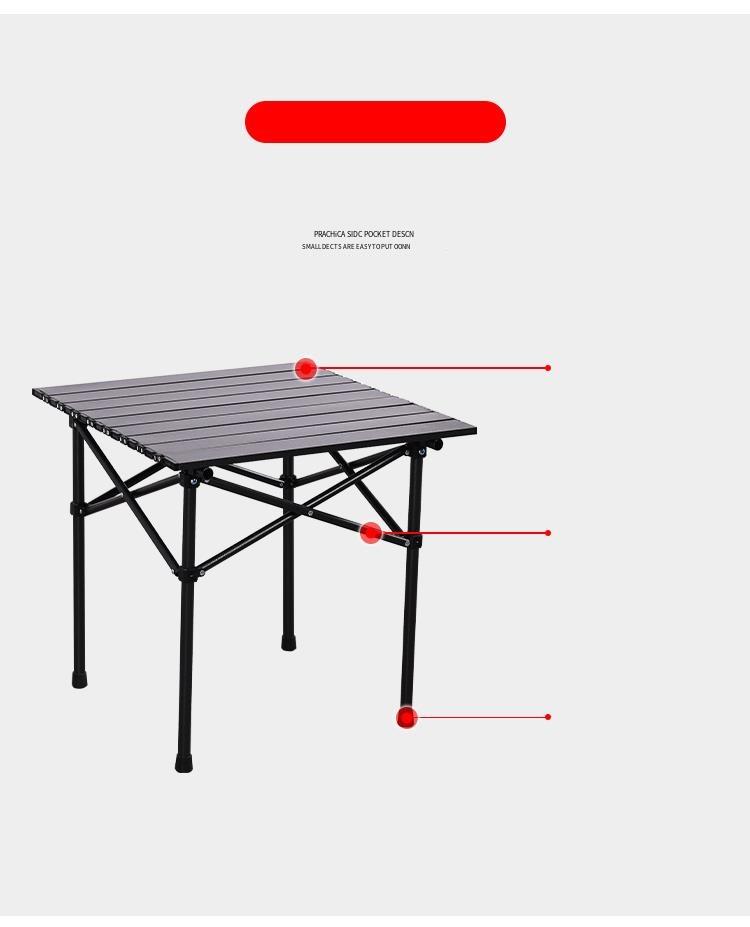 Anti slip protection against shaking,
Put it at ease when you go out
Antiskid foot pad
Mechanical design triangle,
Stable support without shaking
XSupport design
Foldable desktop
Easy to place and carry
Portable and stable
outdoorsFolding table
Fine workmanship qualityensure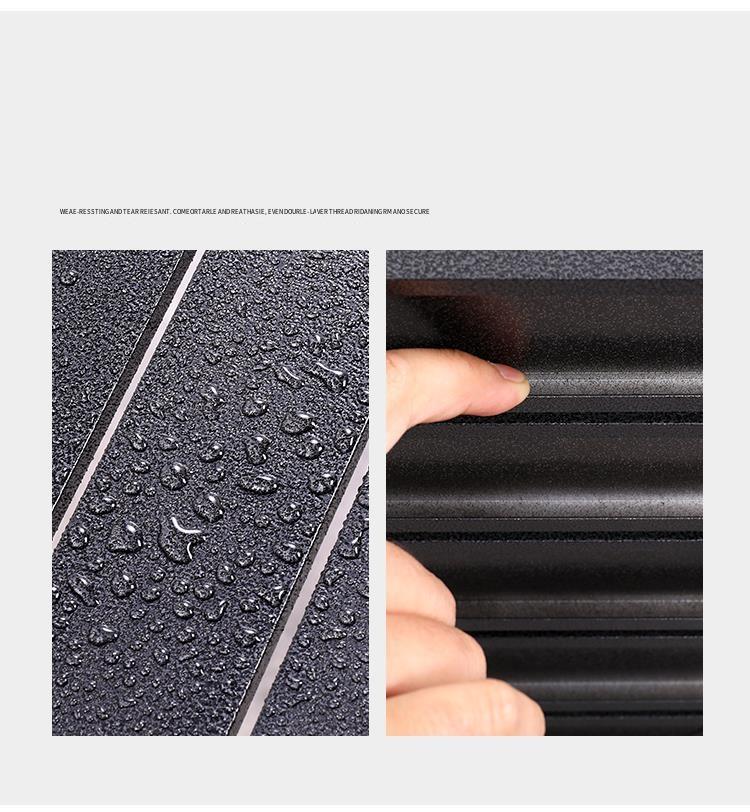 Frosting baking technology,Water and moisture resistance,Easy to clean。
The back three-layer bending process does not scratch,Give you better protection。
Desktop paint baking treatment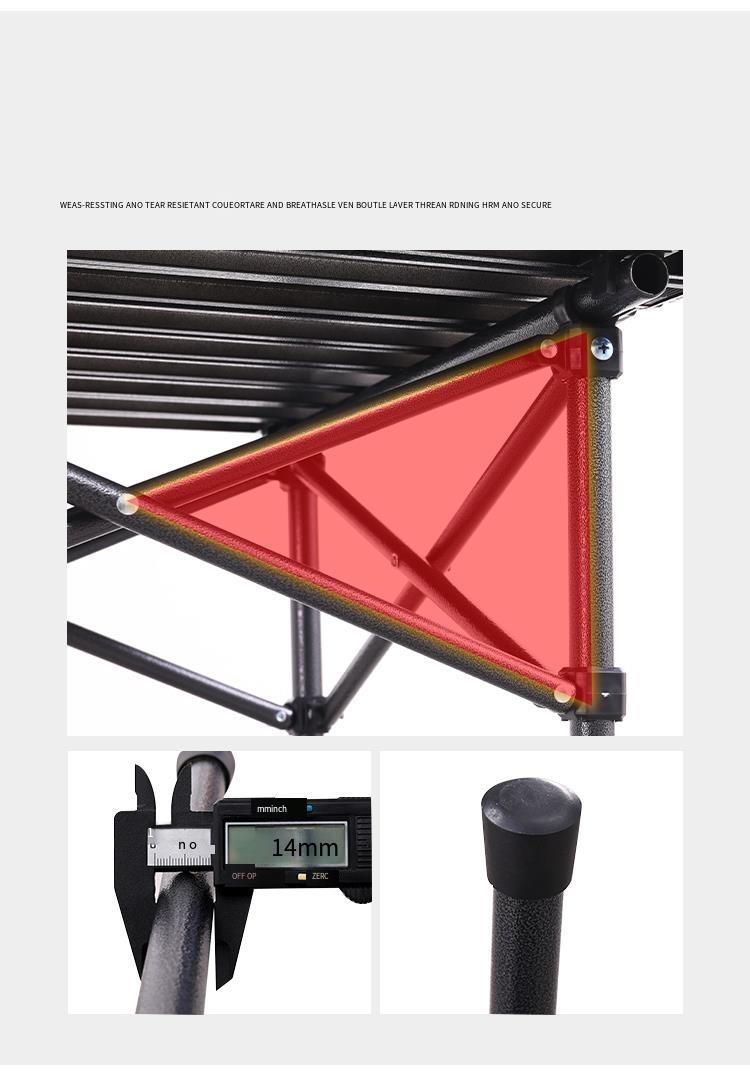 Cross triangle structure,More durable。Thick support bar More load-bearing
Heavy metal bracket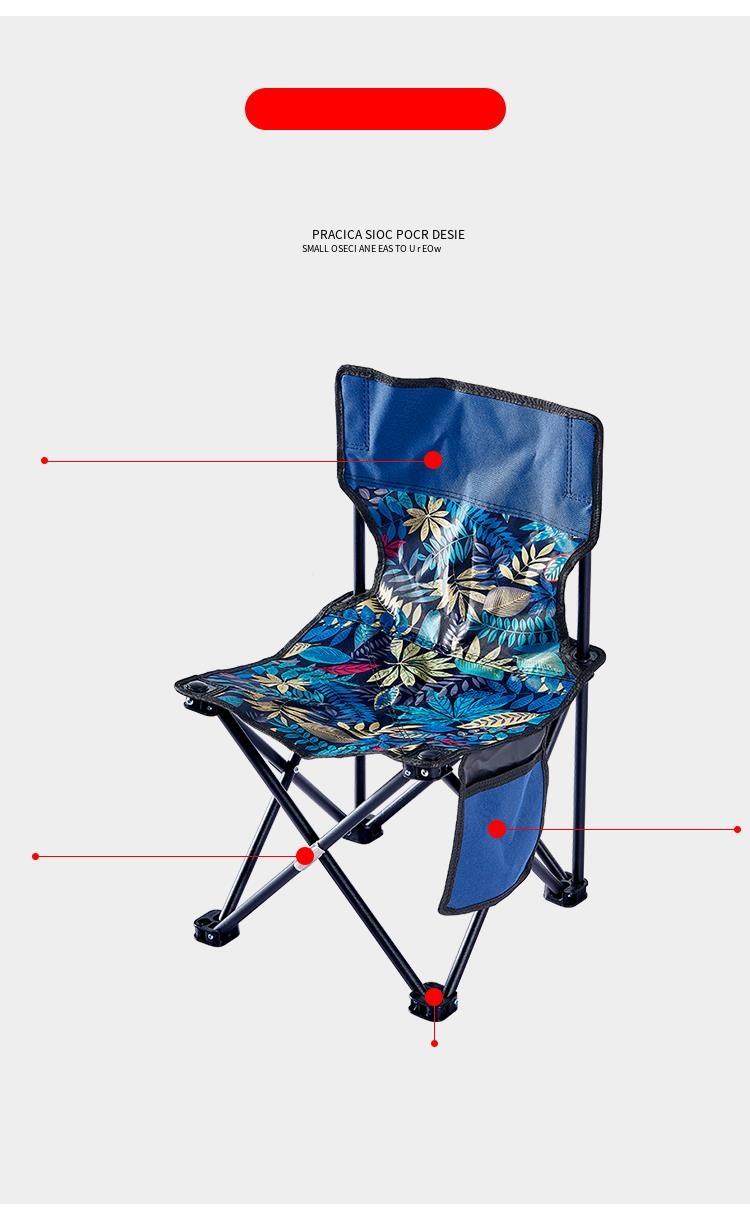 Thickened bottom bracket Wear resistant and durable
Anti skid wear-resistant bottom support
Easy storage
Storage bag
Strong bearing capacity
Thickened stainless steel gasket
Wear resistant nice Comfortable and breathable
Double layer thickened Oxford cloth
outdoorsFolding chair
Fine workmanship qualityensure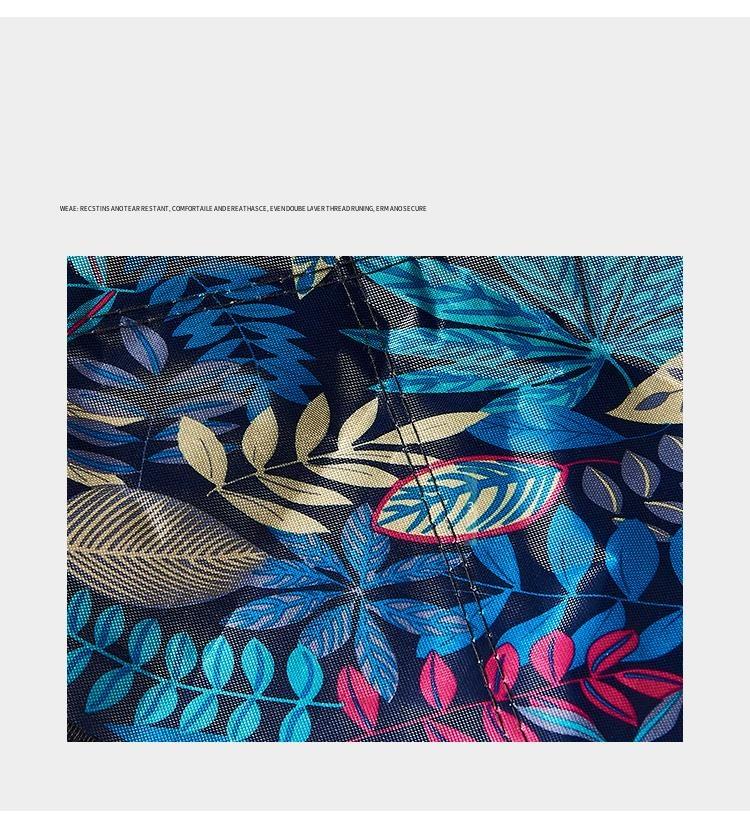 Wear resistance and tear resistance,Comfortable and breathable,Uniform double-layer routing,Firm and secure。
Thickened double Oxford cloth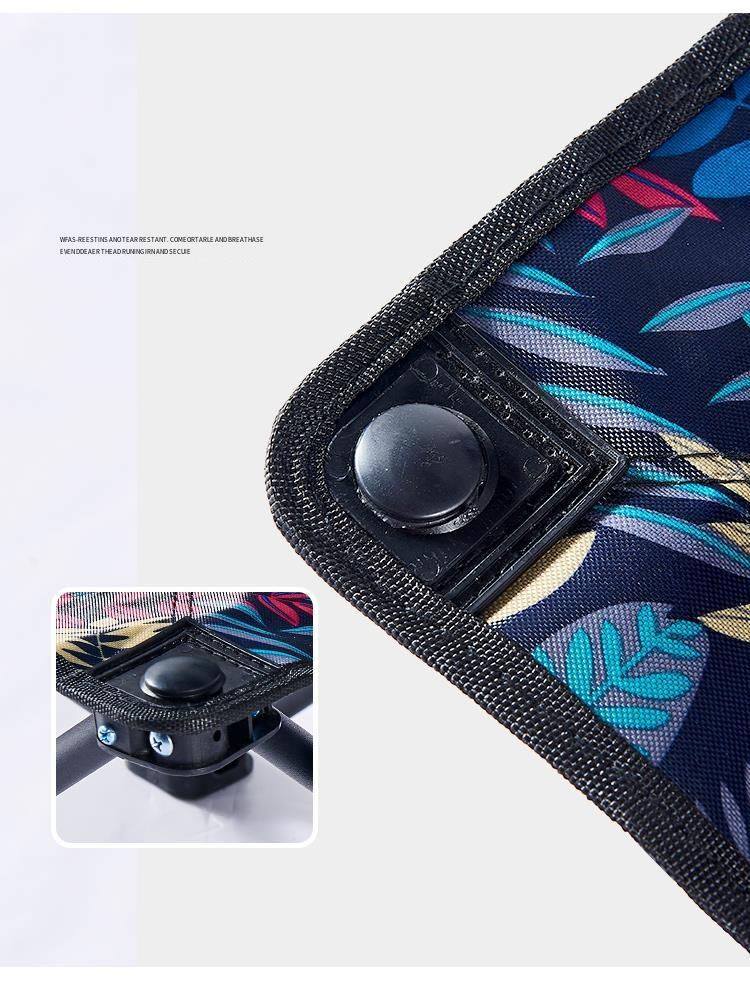 Reinforcing ferrule
ABSengineering plastic,One time molding
chairCorner reinforcement,Reduce the seat cloth pressure。
Plastic corner reinforcement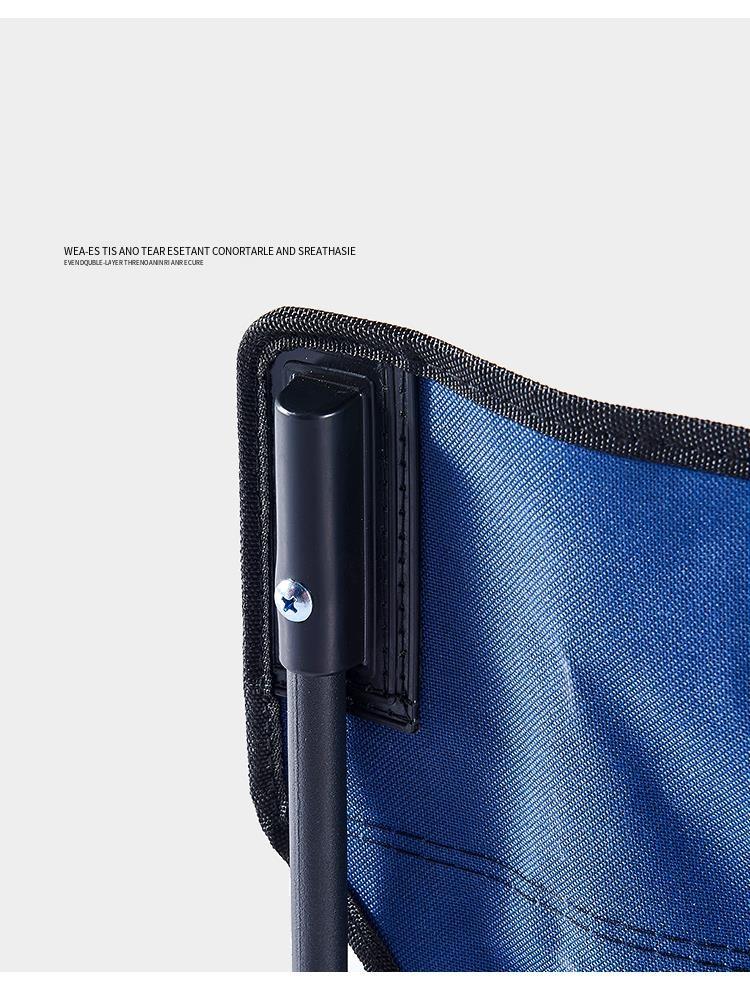 reinforceABStexture of material,Not easy to pierce
Load bearing capacityreinforce,Durable。
reinforceSteel pipe sheath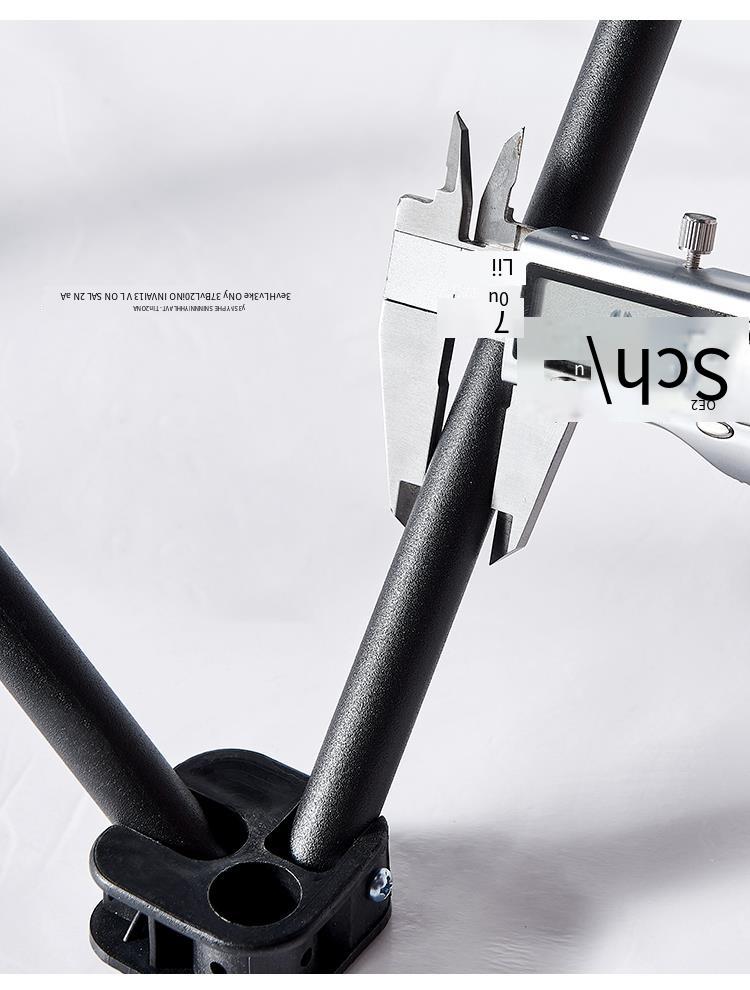 use14mmThickened and sprayed iron pipe support
Firm and durable,Strong bearing capacity,No rollover
reinforceIron pipe support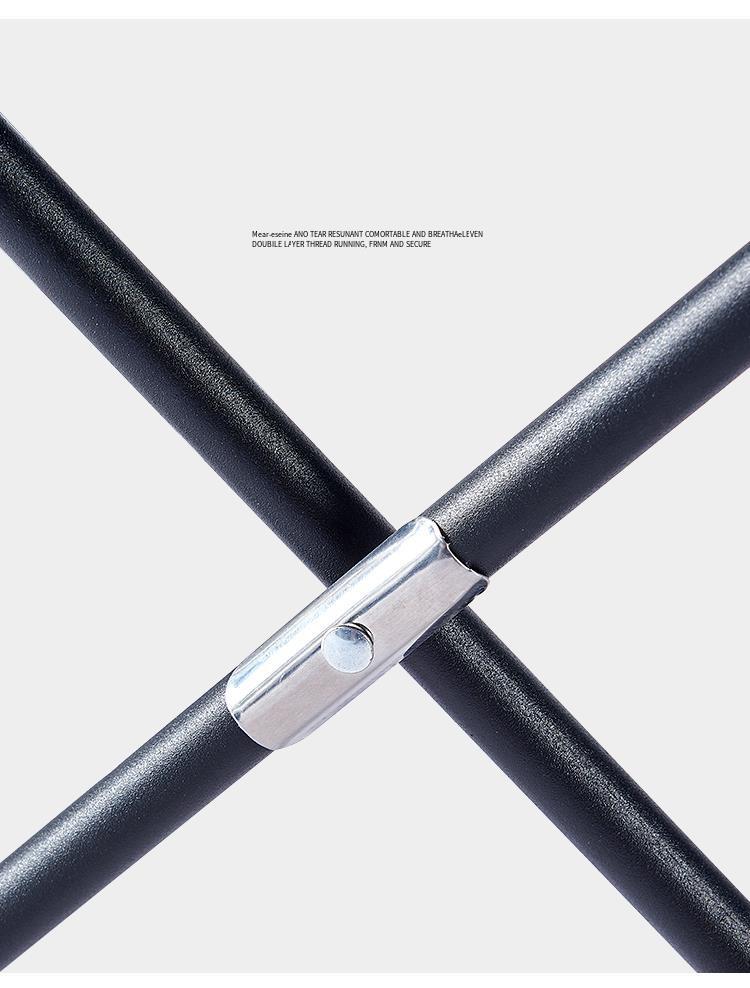 Three dimensional design of triangle,structurereinforce,Durable

Thickened stainless steel gasket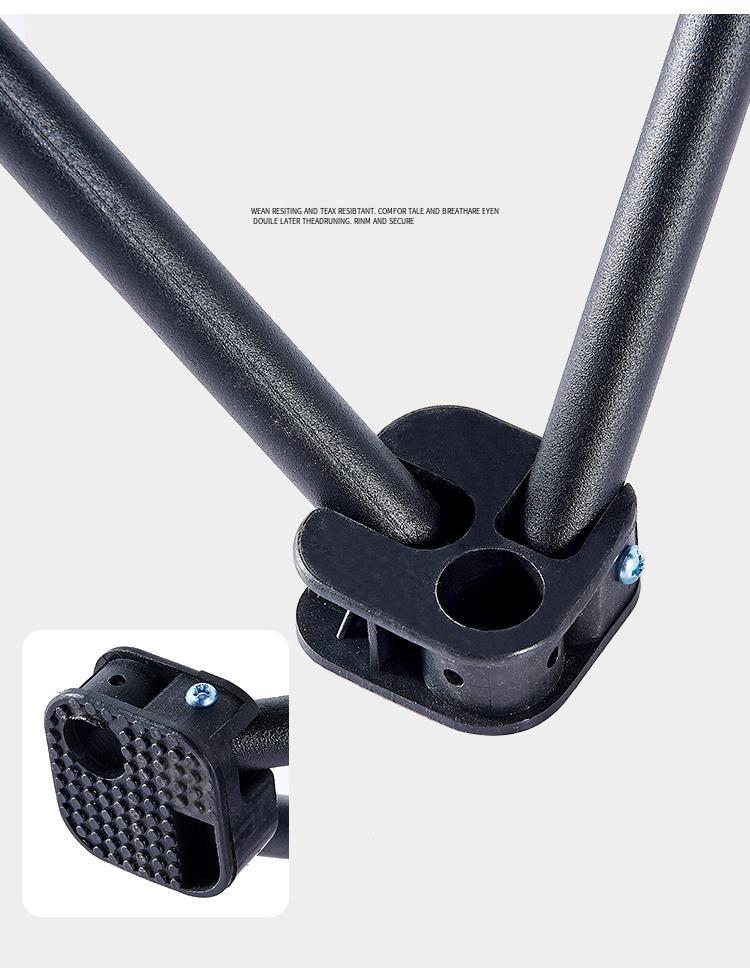 ABSengineering plasticmakeThickened bottom bracket,Durable, wear-resistant and anti-skid
Plastic antiskid bottom bracket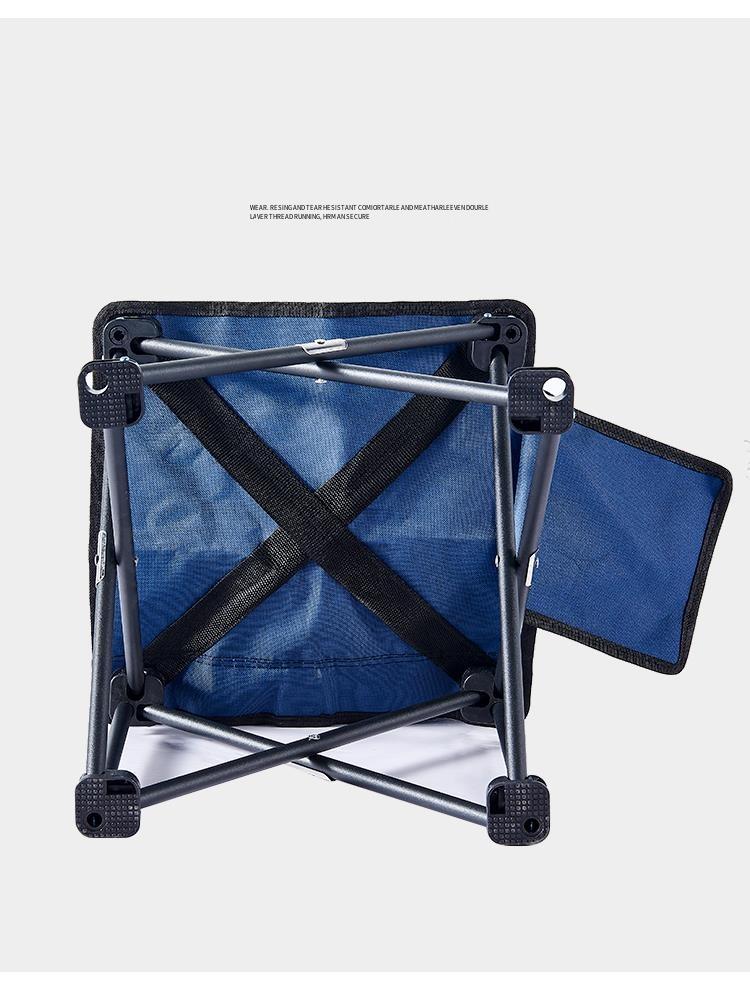 Bottom double bandage,Give Waychairdurable,No sag, no deformation
Bottom crossreinforcebandage
Dimension information
Product Dimensions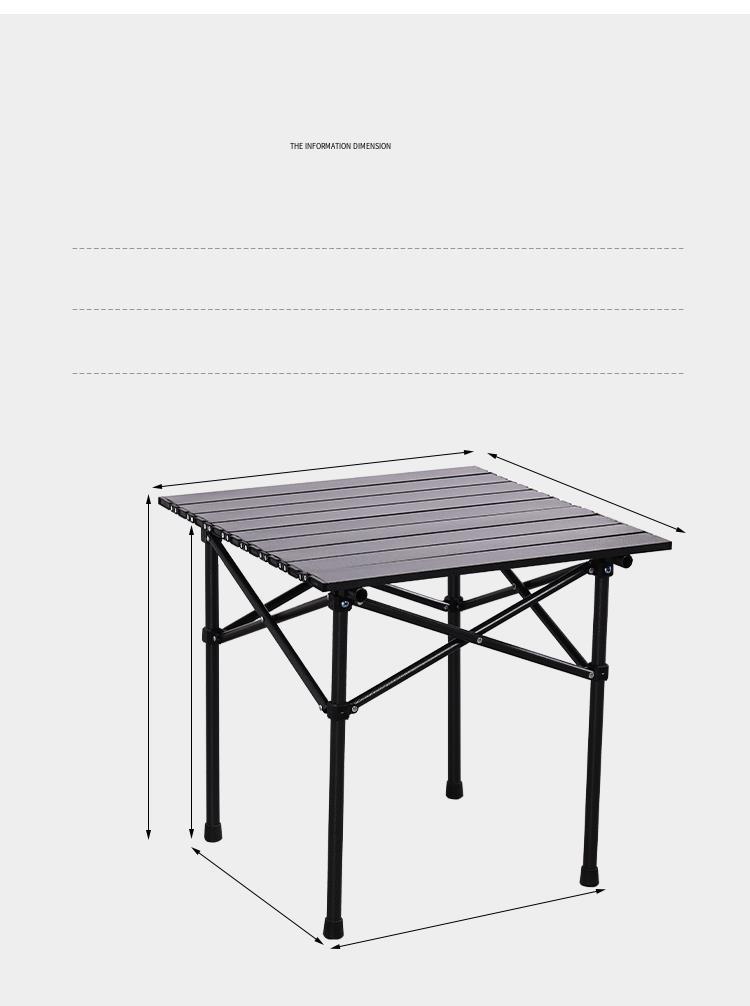 42CM
42CM
46CM
50CM
52CM
53CM
Product features:Foldable Easy storage
Applicable occasions:Wild fishing/camping/Traveletc.
Product size:See the figure below
Product name:outdoorsFolding tablechair
producttexture of material:oxford /Metal/Plasticetc.
productcolour:Design and color
Information size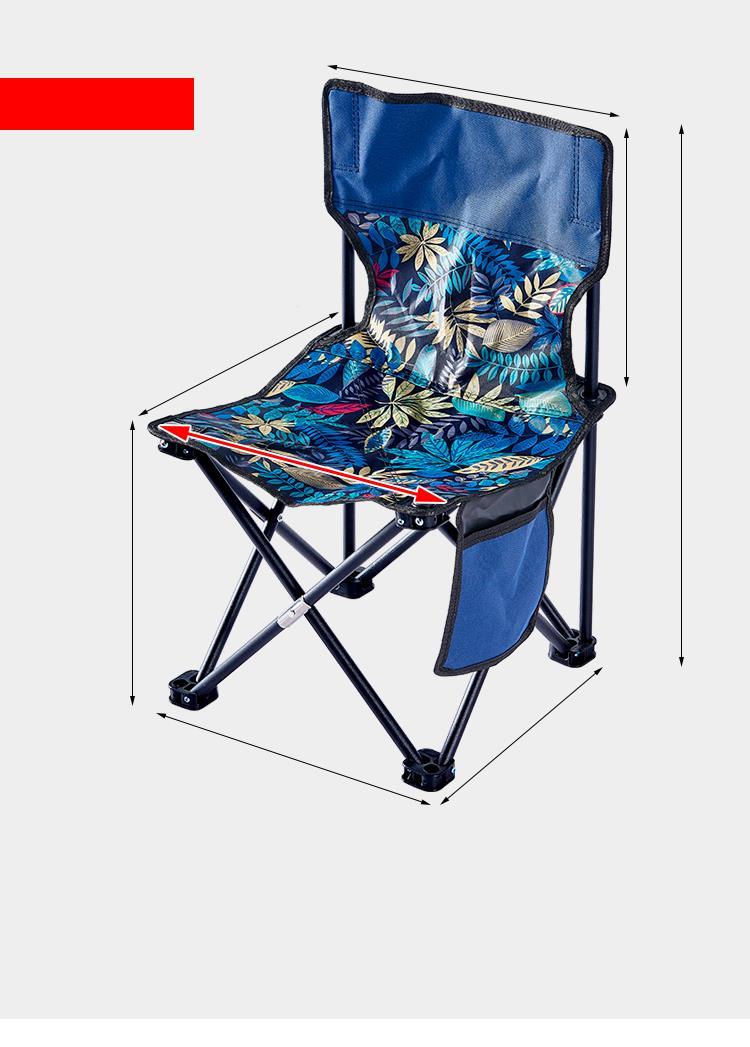 reminder:Manual measurement of dimensions,There are errors,Refer to the actual product。
Cushion length35cm
Bottom width33cm
Base length33cm
Cushion width30cm
Seat height30cm
Total height60cm
Back height30cm
Back length35cm
Folding height:60cm
Brand story
Brand Description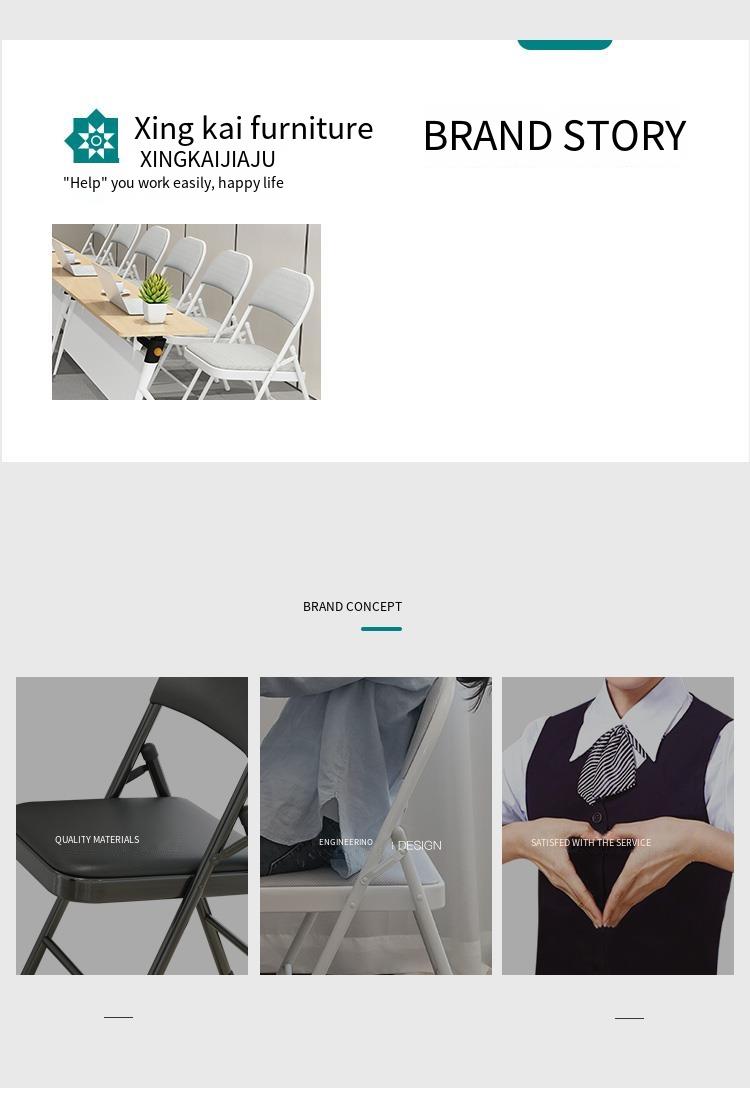 Carefully develop eachproduct,Pay attention to every detail
Satisfactory service
Engineering design
qualityMaterials
Brand concept
Best selling brand Trustworthy

Focus on folding seat for six years


Brand story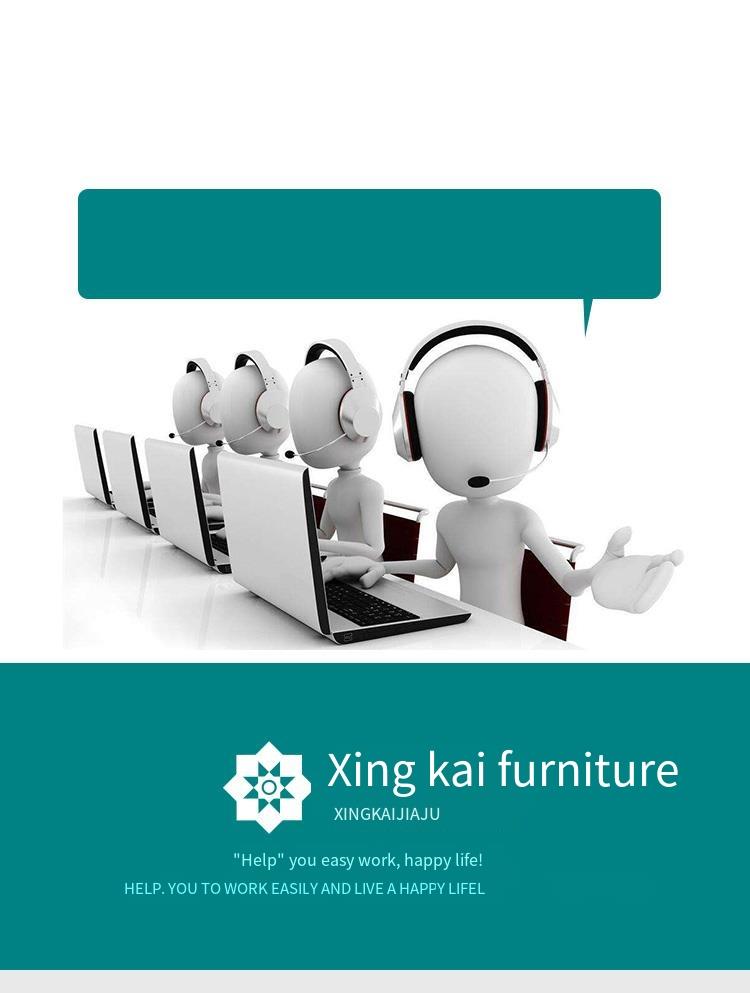 Monday to Sunday  9:00-23:00
400-1787-618
Customer service time:
Customer service hotline:
Give WayYou bought itdon 't worry Ease of use
1yearWarranty Peace of mindAfter sales
A. Ship From UAE Warehouse
Standard Shipping
Handling Day: 1 business days, Arriving Day: 5-7 business days

Cost: Free

Country/Region:UAE
B. Ship From Sourcing Place
Standard Shipping
Handling Day:1-3 Business Days, Arriving Day: 15-45 Business Days

Cost: Free

Country/Region:Sourcing Place

COVID-19 | Shipping

As the world adjusts to the impact of the coronavirus (COVID-19), shipping is inevitably affected. Every country and region is facing shipping delays of various degrees. ECVV.QA team will do our best to keep you updated and informed about your order during this time as new information becomes available.

Regions heavily affected by the pandemic will be subjected to possible delays. Thank you for your understanding and we apologize for any inconvenience this may cause you.

If you have any questions or concerns about your order, please email us at qa@ecvv.com and our team will be happy to assist you, 7 days a week.
Shipping FAQ

1. When will I receive my order?

For Standard Shipping from UAE warehouse: Most items are usually shipping in 5-7 business days.  For Standard Shipping from Sourcing Place: Most items are usually shipping in 15-45 business days. We do recommend allowing up to 3 weeks for your order in peak times, such as a special offer or promotion.

If your order is backordered or not shipping for two or more business days, please feel free to contact us immediately at our Support Center: +971 50 502 8851 and we will do everything we can to accommodate your request.

2. How do I track my order?

Your delivery confirmation email will contain your tracking number and order details.

3. Taxes and other charges?

Depending on the country of delivery, you may be required to pay extra tax or charges such as VAT and/or import duties.

4. About the Shipping fee?

Standard Shipping is free shipping.




ECVV.QA guarantees free returns and replacements service if you are not 100% satisfied with our products. Kindly return the purchase for a refund up to seven (7) days from the date of the order delivered. If you have any problem with the item please feel free to contact us immediately at +971 50 502 8851.
Returns Process.
Please contact us if you want to return an item. Return without prior discussion and authorization will not be accepted.
When returning a product, please do the following:
Please email qa@ecvv.com we will keep you updated by email.
Please put a form inside your returned package with: the reason for return, the purchase date, the original invoice number, and the item number for the product.
Proof of purchase from ECVV.QA is required for all returns.
Ship the package to the designated address, the address will be provided by email after your return application is submitted.
Please prepay shipping – ECVV.QA does not accept Cash on Delivery (C.O.D.s).
Request For The Returned Items.
Items received unused (without the smell of perfume), unwashed, not in damaged or worn condition (only when the items are defective or damaged upon receipt).
Items received in original packaging and would not make any influence for second-sale.
Non-returnable items.
Custom items or designated sourced products
Emergency response items
Items Marked "Non-cancellable: and/or "Non-Returnable"
Product is slightly used or altered
Product is damaged due to misuse/overuse
Return and Refund Process
Once your return is received and inspected by the fulfillment centers (usually within 3-5 working days of receipt), your refund will be processed and a credit will be automatically applied to your original method of payment within 15 working days.
ECVV Cancellation Instructions. 
Due to the speed we fulfill your requests, we are unable to cancel orders for immediate shipment. If your order is backordered or not shipping for two or more business days, please feel free to contact us immediately at our Support Center: +971 50 502 8851 and we will do everything we can to accommodate your request.
Replacements
You can replace an item if your replacement meets certain criteria.
Shipped to a delivery address within United Arab Emirates
Shipped and sold by ECVV.QA
Not an Add-On item
Not marked as a gift
Wasn't purchased with a promotion (except for free shipping promotions).
Note: In most cases, you are required to return the original item received for a Replacement. You'll need to return the original item with the guide of ECVV.QA Support Center to avoid being charged for both the original and replaced items.